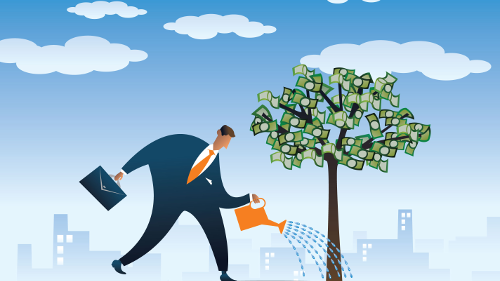 What a year we've had! A few weeks ago, we were named on Inc. 5000's "Top Fastest Growing Private Companies in America" for the fifth consecutive year, and here we are again to announce another monumental success. Nexus has secured a $28 million minority growth equity investment from Mainsail Partners! The investment capital will be used to accelerate product development, scale sales and marketing, and grow our onboarding and client service teams.
As more companies look to automate and tightly manage the process of procurement to payment, the demand for our software has increased. According to IDC, the market for procure-to-pay applications is expected to reach $5.3 billion by 2019, so both Mainsail and Nexus were confident that now was the right time to take advantage of the many opportunities that come with proper funding. This capital will help us to keep pace with the expectations of our customers and continue driving innovation in our market.
Our flagship product, NexusPayables, is a comprehensive software solution to effectively automate and manage the entire accounts payable (AP) process from purchase to payment. The solution provides the operational efficiency, visibility and control required to improve cash management, and lower processing cost for companies handling high invoice volume in AP. Our client portfolio ranges from commercial and residential real estate clients, as well as non-real estate, high invoice volume industries, including healthcare, hospitality and construction.