Stymied by stubbornly high invoice processing costs? The solution may be to take a hands-off approach!
The majority of businesses must manually handle the majority of the invoices they receive, the Institute of Financial Management (IOFM)'s reports.  Worse, 15 percent of businesses cannot post any (that's right, none!) of the paper or electronic invoices they receive without manual intervention.
The results of IOFM 's 2016 AP Key Performance Indicators Study show the  inefficiencies of traditional approaches to invoice processing.  Of the 69 full-time equivalents employed in payables departments (on average across all sites), all but one performs invoice data-entry.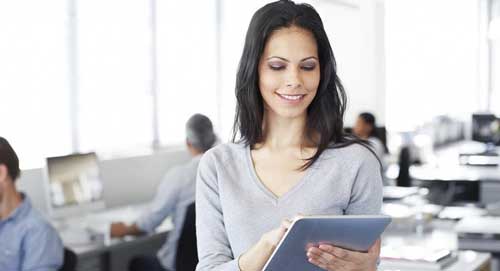 The root of the problem is that paper-based invoice processes require a lot of handling: mail opening and extraction, data entry, paper shuffling, photocopying, and physical filing and retrieval.
An electronic invoicing solution, such as NexusPayables, eliminates these manual steps, automating the receipt, extraction, validation, routing and posting of data from any invoice.
Eliminating manual processing decreases costs, reduces errors, accelerates approval cycles, and frees accounts payable staff to focus on value-added tasks, such as increasing communication with suppliers, cleaning the vendor master list, negotiating more early-pay discounts, helping error-prone suppliers, and strengthening fraud controls.  By reducing manual tasks with an electronic invoicing solution, staff also has more time for reporting and analytics.  Best-in-class finance organizations spend 20 percent more time on data analysis than their peers, according to research from PwC.